Description
Protect Yourself From Annoying Mosquitoes And Flies!
Mosquitoes can be a real nuisance anywhere in the world, leaving itchy bites on uncovered skin and waking you up from your sleep with their high-pitched buzz.
But besides being a total annoyance, mosquitoes are also the number 1 killer in the world, causing more human fatalities than sharks.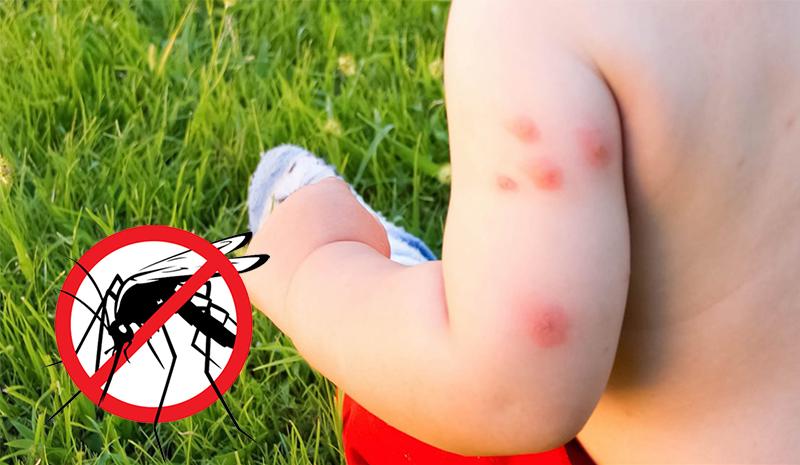 So What Is The Best Solution To Kill Mosquitoes?

Eliminating mosquitoes as well as many other flying insects doesn't always need the use of pesticides or chemical products. We have an alternative solution for protecting your family from the mosquitoes safely and that is the Highly Effective Mosquito Killer.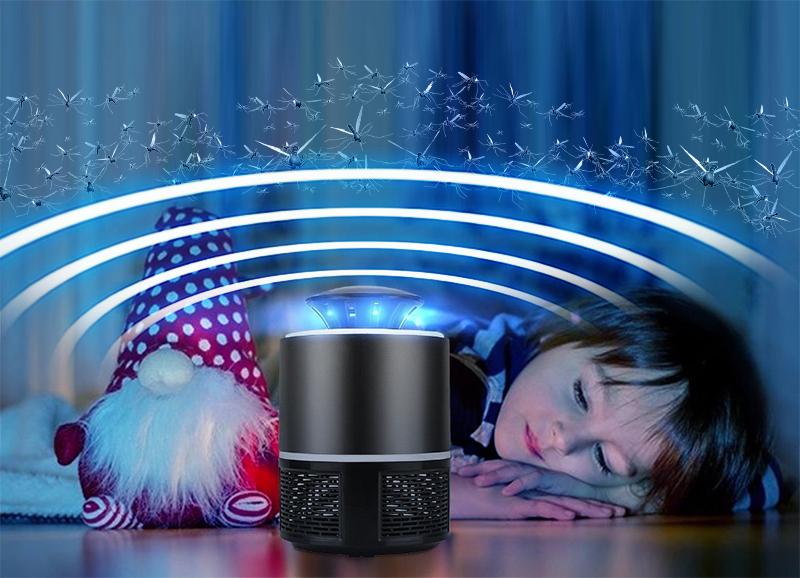 Ultra LED UV Mosquito Repellent
Our Mosquito Repellent can effectively help to remove insects from your home or work environment easily and effectively. Mosquito Repellent uses UV light to attract insects and a powerful 360-degree suction fan to capture them.

It kills without the use of chemicals and is perfectly safe for children and pets. It's ultra-quiet, small, and light, perfect for camping, outdoor meetings, and indoors too.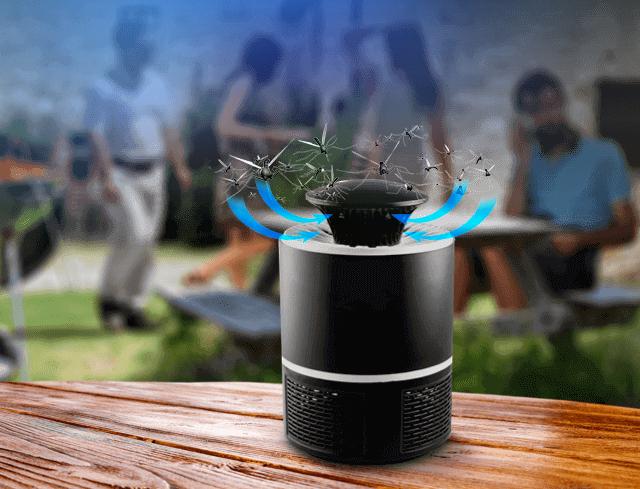 We can avoid unnecessary bites and all the danger because all the mosquitoes are sucked into this 100% trap and get killed before they can bite us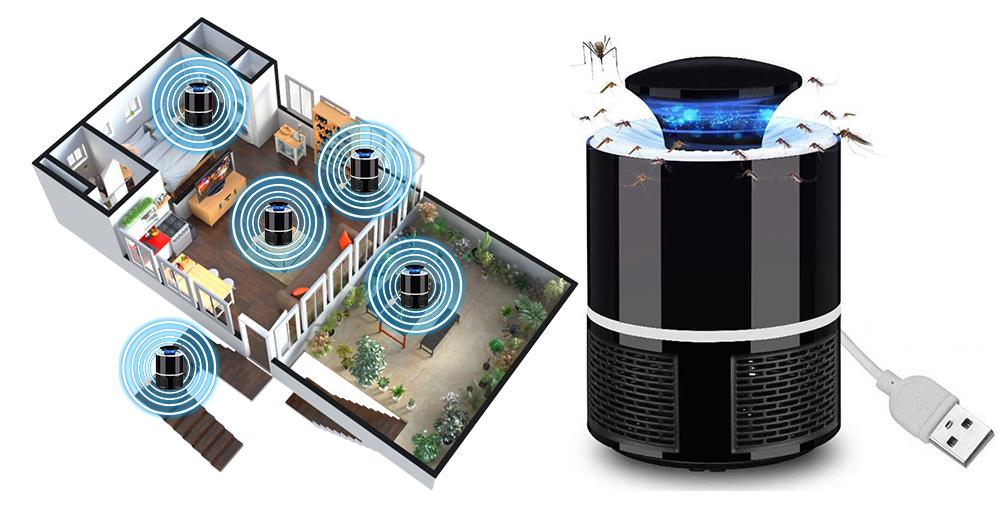 7  Reasons To Buy Our Mosquito Repellent
✔️ Nontoxic
Nontoxic and contain no insecticide, suitable for indoor home use.
✔️ Centrifugal Pressure Mosquito Escape Prevention

The large suction motor stirs the surrounding air to suck the mosquito into the bottom of the trap and prevent it from escaping.
✔️ Large Area of Operation

Capable of trapping mosquitoes within 51sqm to 100sqm from the trap.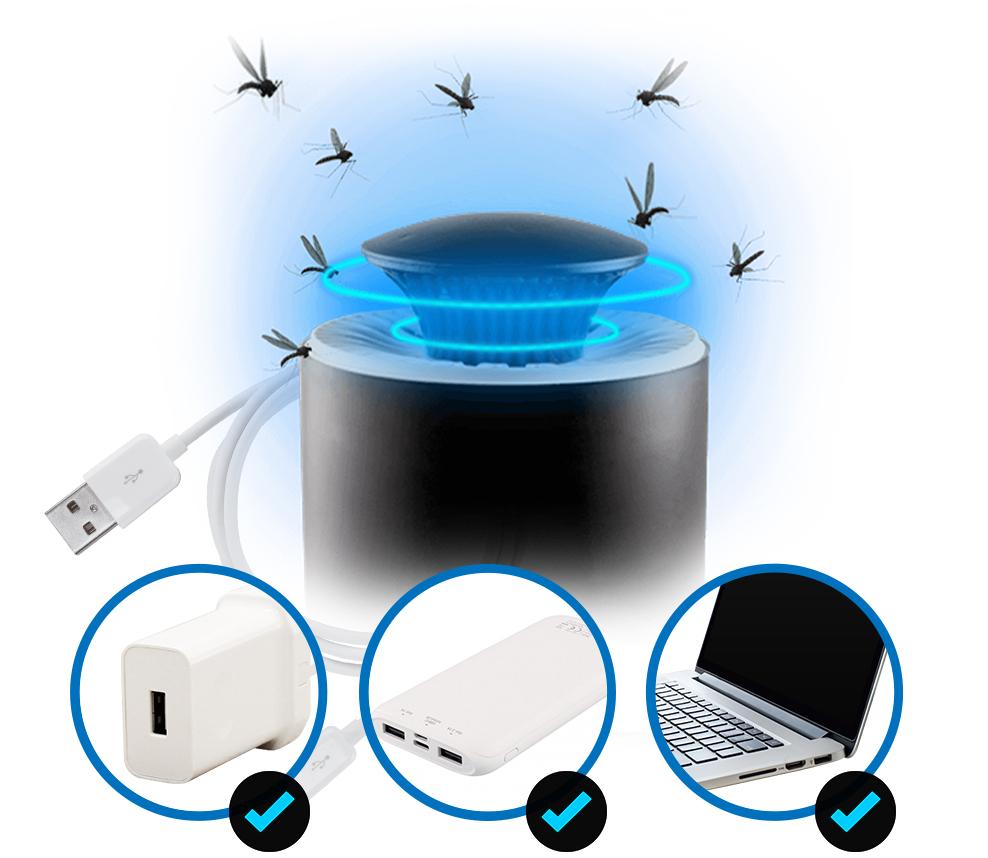 ✔️ Quiet and Comfortable To Use
Ultra-Quiet motor to ensure you have a good night's sleep.
✔️ Powered By USB Power Supply

The USB power port allows you to power and use it with an adapter, power bank, computer/laptop, etc.
✔️Stylish & Compact

Compact and minimal design, makes it look great in any environment.
✔️Easy To Clean

Just unlock the storage box and empty the dead mosquitoes.
How Mosquito Repellent Works ?
 Attracts – First of all, this device attracts mosquitoes toward itself using its UV light.
 Kills – All the mosquitoes that are attracted toward the light are captured in the 360-degree rotating fan.
 Traps – The mosquitoes that are not killed but trapped get collected in the removable basket of the device.
 Dehydrates – Mosquito Killer dehydrates the live and trapped mosquitoes of water as a dehydrator is attached. In this manner, it kills all mosquitoes around it.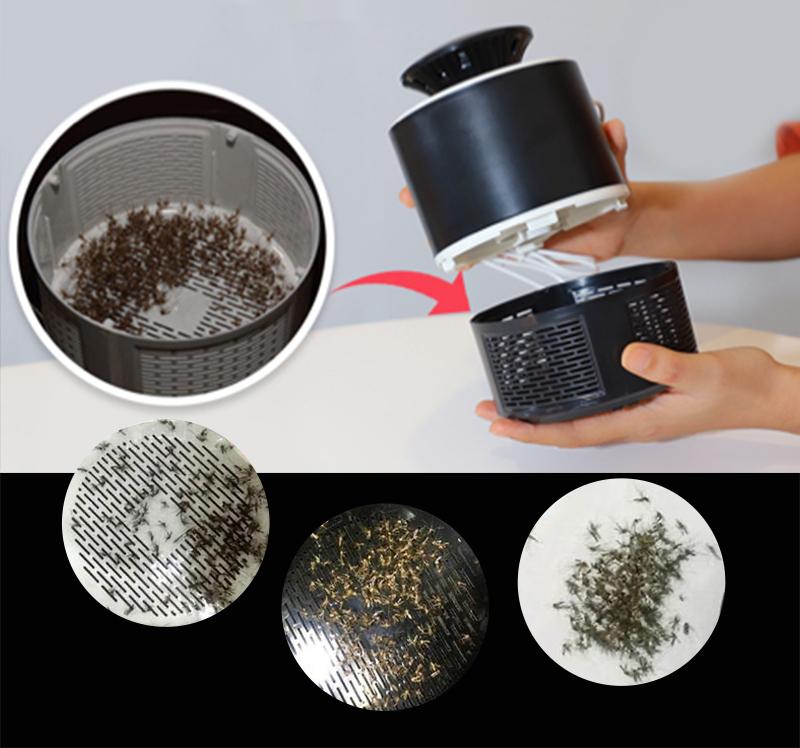 Package Includes :
1 x Mosquito Repellent Device 
1 x USB Charging Cable
1 x User Manual
New mosquito killer - Highly Effective Mosquito Repellent Outdoor/Indoor - 2021 Fly Trap 
SECURE WORLDWIDE SHIPPING & 100% MONEY-BACK GUARANTEE.


100% money-back guarantee
100% secure and protected payment

We want you to realize that there are absolutely zero risks in buying something and trying it out, as we understand that buying items online can be an overwhelming task! If you don't like it, no hard feelings we'll make it right.

If you don't have a positive experience for any reason, we will do whatever it takes to make sure you are 100% satisfied with your purchase. We're only happy if you're happier!