Description
FEEL THE MAGIC OF HUMMINGBIRD IN YOUR HAND!

You will love feeding hummingbirds from the palm of your hand with this handheld hummingbird feeder.

To get started fill with nectar and place in the palm of your hand. Quietly move near an existing hummingbird feeder and hold out your hand to offer it to a hummingbird. Wait patiently and they will come--that's it!

To feel them this close is amazing and hummingbirds will respond if they feel safe. Develop a relationship with your magical new friends. You'll discover just how different each hummingbird sounds.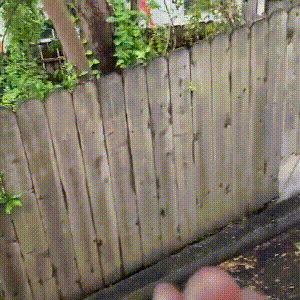 Perfect for All Ages
The delight of seeing beautiful hummingbirds fly right up to your hand or window to eat is certain to enthrall children, adults, and bird enthusiasts of all ages!
This Handheld Hummingbird Feeder now features a convenient suction cup mount and perch for hummingbirds to land on.
Easy Cleaning and Refilling
 you can screw off the cap and use the attached quality brush for easy cleaning and refilling
Innovative Design
The included wire and red bead serve to attract even more of the beautiful hummingbirds you love.
Easy to Install
Just screw off the cap and then fill in about 2 oz nectar & change nectar every 3-4 days.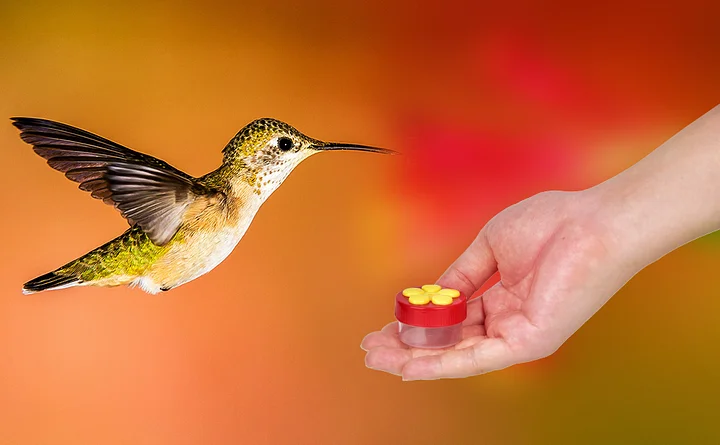 Specification :

Material: ABS
Color: red cover with yellow flower transparent bottom
Package Includes:
2 x Hummingbird Feeder
1 Bag x Accessories (6Pcs)
Enjoy Funny Time with This Amazing Handheld Hummingbirds Feeder