Description
Are you looking for ways to give your kids a memorable summer?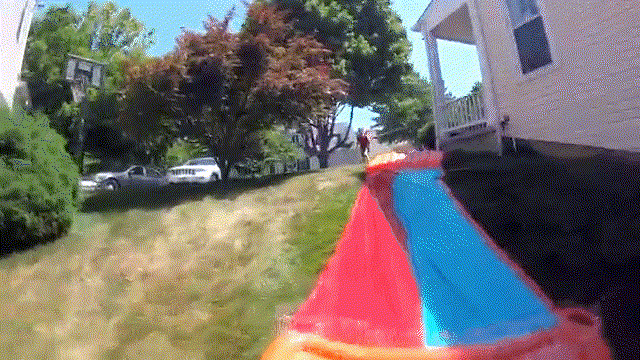 Your child will be very happy to receive this gift that he can invite his friends and siblings to the central spray channel for races! This water slide for kids and adults can also cool your family on a hot summer day! Our water slides for kids' backyard will become your garden backyard giant racing lanes and splash pool.
Why this is the Best Water Slides For Backyard ?
Best Summer Gift for your Kids
Our water slides inflatables for kids can be used as a water slide, slide and sprinkler. Slip and slides for kids to bring joy to children in the hot summer, children playing in the yard is enough.

Summer Fun Water Toys 
Slip and slide water slide suitable for indoor and outdoor activities, such as backyard, swimming pool, lake, beach, seaside, lawn. Kids water slide suitable for hot summer family activities , birthday gifts , party parties , game toys , lawn garden toys, etc.
 EASILY INSTALLED IN A MINUTE 
Unilateral spray pipe of these outdoor water toys, the pool slide does not need to inflate. All you have to do is connect the hose and the water will be gushing out.
 You need to keep the faucet connected at all times. Water slides are recommended to use on grass that soft and can increase the use time of this kid's slide.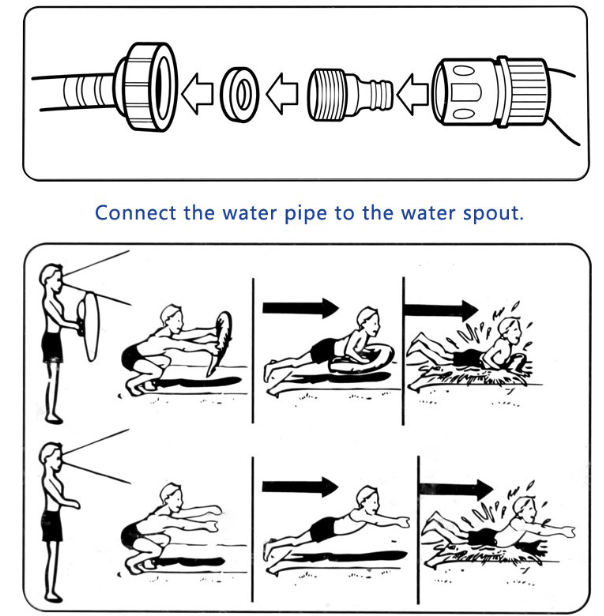 Easy Set Up, 100% Safe 
Inflate the Water slide backyard water fun, fix it on the grassland with pegs, and plug in the hose to play. The end of the slide can be filled with water and it works perfectly as a crash bumper, which helps cushion the stop and ensure 100% safety for your kids.
This slip and slide can be rolled up to save much of your storage space and reused for every summer.
MORE BENEFITS AND DETAILS 
WATER SLIDE POOLS - Inflatable Sprinkler Kids Children Summer Swimming Pool PVC Outdoor Backyard Lawn Water Games Toys
FUN AND EXCITING - One side has the function of spraying water. The product does not need to be inflated.
HIGH-QUALITY - Made out of high-quality materials ensuring life-long service!
FAQs: What users ask
Q:Is it necessary to inflate?

Just connect the water pipe.
Q:Does it have ground anchors?
Yes, we have two ground piles, which are respectively placed in two prefabricated holes at the bottom of the slide.
Q:Is this PVC material durable?
Yes, it is very durable use is no problem, but try to keep away from sharp objects.
Inflatable Water Slide - Amazing Slip and Slide For Summer 2021
PACKAGE INCLUDES:

1 X Inflatable Water Slide